Blofeld & Baxter Memories of Test Match Special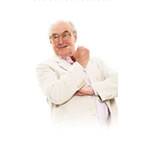 BLOFELD & BAXTER: MEMORIES OF TEST MATCH SPECIAL
BBC CRICKET LEGENDS HENRY BLOFELD & PETER BAXTER TO UNDERTAKE UK THEATRE TOUR OF A BRAND NEW HUMOROUS SHOW DETAILING THEIR EXPLOITS IN THE COMMENTARY BOX FROM THE LAST FORTY YEARS.
For the first time in public, Henry Blofeld and Peter Baxter will spend an evening in prestigious theatres wowing the crowds with hilarious tales from the BBC Test Match Special commentary box.
Tickets for all the shows are on sale now direct from the venues. A full schedule is provided below.
Henry Blofeld, OBE, is one of international cricket's best loved broadcasters. His immediately recognisable voice and ability to paint pictures with words have been in demand all over the world since the 1970s. At 72, he is still on the Test Match Special Team and will broadcast from Lords and Trent Bridge in May.
Peter Baxter was the organising brain behind and Producer of BBC Test Match Special from 1973 to 2007. He was frequently part of the commentary team and whilst he enjoyed many amusing moments over the years, being locked out of the ground by the groundsman at Galle, in Sri Lanka, in 2001 was not one of them. He and BBC cricket correspondent Jonathan Agnew eventually watched the action from a nearby fort!
Henry Blofeld said, "Test Match Special is as much fun to be part of in the commentary box as most people seem to think it is to listen to. But, in the box itself there are two different perspectives and with Blowers and Backers on stage they will both come together with, we hope, gales of laughter. Backers produced the show for 34 years, for all of which he was my boss. He brings the 'behind-the-scenes' adventures he had in the production process to join my in-front-of-the-microphone stories and high jinks.
Our blend of stories about TMS at home and abroad will be hilarious and Backers had better watch it as now, at long last, he is no longer my boss!"
Peter Baxter added, "Test Match Special has always been like a family - and the listeners are part of that family. And like all families, there are so many stories of the characters in it. The two of us have been having a lot of fun talking about all the funny things that have happened during our 35 years together on the programme and we're really looking forward to sharing that fun with audiences round the country."
A total of twenty UK 2012 shows are planned and these will appeal to all cricket fans, both young and old alike. Early booking is strongly recommended.
Tour Dates:
16th June - St George's, Bristol
Great George Street, Bristol, BS1 5RR
Box office 0845 40 24 001
Venue web http://www.stgeorgesbristol.co.uk/
Ticket price £19.50
Time 20:00
22nd June - The Gwyn Hall, Neath
The Gwyn Hall, Orchard Street, Neath, SA11 1DU
Box office 0300 3656 677
Venue web www.gwynhall.com
Ticket price £18.50
Time 19:30
21st July - Birmingham Town Hall
Victoria Square, Birmingham, West Midlands B3 3AA
Box office 0121 7803 333
Venue web www.thsh.co.uk
Ticket price £18.50
Time 19:30
22nd July - Richmond Theatre
The Green, Richmond, TW9 1LX
Box office 0844 8717 627
Venue web www.atgtickets.com/venue/Richmond-Theatre/45
Ticket price £19.50
Time 19:30
25th July - Wyvern Theatre, Swindon
Theatre Square, Swindon, SN1 1QN
Box office 01793 524481
Venue web www.wyverntheatre.org.uk
Ticket price £23.50 & £19.50
Time 19:30
26th July - The Harlequin Theatre, Redhill
Warwick Quadrant Redhill, EN RH1 1NN
Box office 01737276500
Venue web www.harlequintheatre.co.uk
Ticket price £18.50
Time 19:30
25th August - Huntingdon Hall, Worcester
Crowngate, Worcester, WR1 3LD
Box office 01905 611427
Venue web www.worcesterlive.co.uk
Ticket price £17.50
Time 20:00
29th August - The Customs House, Tyne and Wear
Mill Dam North, South Shields Ferry, Tyne and Wear, NE33 1ES
Box office 0191 454 1234
Venue web www.customshouse.co.uk
Ticket price £18.50 £17.50 conc
Time 19:30
1st September - Palace Theatre, Southend-On-Sea
Station Road, Southend-on-Sea, Essex, SS0 7RA
Box office 01702 351135
Venue web www.southendtheatres.org.uk
Ticket price £18.50 £17
Time 20:00
8th September - Theatre Royal, Bury St. Edmunds
5 Westgate Street, Bury St. Edmunds, Suffolk IP33 1QR
Box office 01284 769505
Venue web www.theatreroyal.org
Ticket price £22.50
Time 19:30
10th September - Quays Theatre, Salford Quays
Pier 8, Salford Quays, M50 3AZ
Box office 0843 208 6000
Venue web www.thelowry.com
Ticket price £18.50
Time TBA
14th September - Oxford Playhouse
11-12 Beaumont Street, Oxford, OX1 2LW
Box office 01865 305305
Venue web www.oxfordplayhouse.com
Ticket price £11
Time 17:00
21st September - The Albert Halls
Venue postal Victoria Square Bolton, BL1 1RU
Box office 01204 334400
Venue web www.alberthalls-bolton.co.uk
Ticket price £18.50
Time TBA
24th September - Hall for Cornwall, Truro
Back Quay, Truro, TR1 2LL
Box office 01872 262466
Venue web www.hallforcornwall.co.uk
Ticket price £17.50
Time 19:30
3rd October - Theatre Royal, Northampton
Swan Street, Northampton, NN1 1EU
Box office 01604 624811
Venue web www.royalandderngate.co.uk
Ticket price £19, £17 Conc
Time TBA
Date 30 October - Corn Exchange, Ipswich
King Street, Ipswich IP1 1DH
Box office 01473 433100
Venue web www.ipswichregent.com
Ticket price £18.50, £17 conc
Time TBA
31st October - Norwich Playhouse
58 St. George's Street Norwich NR3 1AB
Box office 01603 598598
Venue web www.norwichplayhouse.co.uk
Ticket price £17.50
Time TBA