LULU – EXTRA DATES ADDED FOR 2016 UK TOUR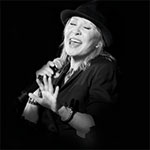 "Stand back, Florence and Paloma, Lulu has re-lit her fire." – The York Press
Due to incredible demand, the legendary Lulu has added eleven extra dates to her UK tour for March and April 2016.
Proving she still has plenty to Shout about, Lulu's fantastic thirty-one date tour will now include new dates in Manchester (26th March), Carlisle (2nd April), Motherwell (4th), Preston (8th), Wythenshawe (9th), Wrexham (10th), Aberystwyth (12th), Aberdare (13th) and Torquay (15th). In addition, Lulu will play a second night at Bury St Edmunds (24th March) and Eastleigh (14th April).
Tickets for the extra dates will go on sale on Monday, 7th December, available from www.ticketmaster.co.uk.
The Grammy-nominated singer will be performing hits from her 50-year career, such as 'To Sir With Love', 'The Man Who Sold The World', 'Relight My Fire' and, of course, 'Shout'.
As well as performing songs by some of her musical heroes, such as soul legends Ray Charles and Otis Redding, she will also be taking us on a musical journey, recalling personal anecdotes, songwriting experiences and other entertaining stories.
Lulu said, "2015 has been an exceptional year for me, in a 50-year career. From performing at Glastonbury, releasing my first self-penned album and touring the UK solo with my fabulous band for the first time in 10 years. I had so much fun I've decided to get back out there to do it again in March 2016, and I can't wait!
The tour starts on Wednesday, 2nd March at The Apex in Bury St Edmunds and will now end on Friday, 15th April at The Babbacombe Theatre in Torquay.
Here is what some of the papers had to say about the first leg of Lulu's tour:
"Her voice has lost none of its sassy, soulful crackle and the original songs are smart, intelligent and seductive." - The Times
"The thrill is there as Lulu relights the fire…outstanding as her voice soared the auditorium." - The Nottingham Post.
"Still packing a punch…her passion and talent for music is clearly her number one priority…and long may it last." - The Birmingham Post
March
Wed, March 2nd - Apex, Bury St Edmunds Book
Thu, March 3rd - Cliffs Pavilion, Southend Book
Fri, March 4th - G Live, Guildford Book
Sun, March 6th - Concorde Club, Eastleigh Book
Mon, March 7th - Wycombe Swan, High Wycombe Book
Wed, March 9th - Royal & Derngate, Northampton Book
Thu, March 10th - Forum Theatre, Barrow in Furness Book
Sat, March 12th - Meres Centre, Grantham Book
Sun, March 13th - St Georges Hall, Bradford Book
Mon, March 14th - Opera House, Buxton Book
Tue, March 15th - Gala Theatre, Durham Book
Thu, March 17th - Rothes Hall, Glenrothes Book
Fri, March 18th - Eden Court, Inverness Book
Mon, March 21st - His Majesty's Theatre, Aberdeen Book
Thu, March 24th - The Apex, Bury St Edmunds Book
Fri, March 25th - Colosseum, Watford Book
Sat, March 26th - Manchester Academy, Manchester Book
Mon, March 28th - Orchard Theatre, Dartford Book
Tue, March 29th - Theatre Severn, Shrewsbury Book
Wed, March 30th - Anvil, Basingstoke Book
Thu, March 31st - Queen's Theatre, Barnstaple Book
April
Sat, April 2nd - Carlisle Sands Centre, Carlisle Book
Mon, April 4th - Motherwell Concert Hall, North Lanarkshire Book
Wed, April 6th - Perth Concert Hall, Perth Book
Fri, April 8th - Charter Theatre, Preston Book
Sun, April 10th - William Aston Hall, Wrexham Book
Tue, April 12th - Aberystwyth Arts Centre, Aberystwyth Book
Wed, April 13th - Aberdare Coliseum, Aberdare Book
Thu, April 14th - The Concorde, Hampshire Book
Fri, April 15th - Babbacombe Theatre, Torquay Book
For all other ticket information please go to: http://www.ticketmaster.co.uk/Lulu-tickets/artist/746365?tm_link=artist_artistvenue_module
For further information please contact Dave Clarke at:
Phone: + 44 (0) 7966 557774
E-mail: dave@planetearthpublicity.com
Web: www.planetearthpublicity.com
Twitter: @PlanetEarthDC