Judy Collins - 'Bohemian'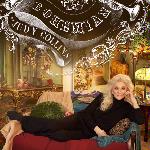 DECEMBER 5TH 2011
Record Label: Wildflower Records
Format: 1CD and digital download
Catalogue number: WFL1336
MEMOIR TO FOLLOW NEW ALBUM FROM FOLK MUSIC ICON
Described as "one of the greatest interpreters of modern times" by MOJO magazine, folk icon Judy Collins will unveil her new album, 'Bohemian', on Dec 5th 2011.
Inspired by Judy's recollections of the southern California scene of the 1960s, the release of 'Bohemian' precedes the March 2012 release of "Sweet Judy Blue Eyes" - a revealing, evocative memoir highlighting the 1960s, when the prolific songwriter and activist cultivated a love affair with Stephen Stills, battled alcoholism, and became a fixture in the pop culture scene alongside Leonard Cohen, Joan Baez and David Crosby against the decade's turbulent backdrop.
With Judy's soaring, bittersweet undertones growing more powerful with age, 'Bohemian' finds four new originals making sparkling additions to her already legendary repertoire, while earnest interpretations of songs by Joni Mitchell and Jimmy Webb, amongst others, clearly show Collins at the top of her game.
Highlights from the album include:
- "Cactus Tree" – Collins' lofty soprano intertwines with Shawn Colvin's slightly huskier tone on this duet, originally written by Joni Mitchell.
- "All the Pretty Horses" – Filled with "visions of sleeping like a baby in a troubled world", the haunting lullaby features new verses that ebb and flow in the singer's darker lower register.
- "Pure Imagination" – Collins combines the cleverness of Gene Wilder with a deep dreaminess befitting the lyrics of this film classic.
- "In the Twilight" – The folk legend bares her earliest memories of childhood in a tender tribute to her mother, who passed away in late 2010.
- "Morocco" – Backed by the gorgeous harmonies of folk outfit Ollabelle, Collins tells of "the warmth of the desert and the colours of that romantic place to which I had never been, but my mother had been. She had seen the bright colours for me."
Says the folk legend of her inspiration, "Over all these chaotic and romantic years, I have lived my life mostly on my own terms…the life of a troubadour, a writer, and a wanderer."
Judy Collins will be available for selected interviews. For further information please contact Dave Clarke at:
Tel:+44 (0) 7966 557774 or E-Mail:
dave@planetearthpublicity.com
www.planetearthpublicity.com