Judy Collins - UK tour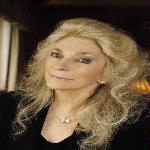 JUDY COLLINS – UK TOUR 2011
June 2011 sees the truly legendary American singer and songwriter Judy Collins return to the UK for a UK tour.
Judy Collins has thrilled audiences worldwide with her unique blend of interpretative folksongs and contemporary themes. Her impressive career has spanned more than 50 years. At 13, Judy Collins made her public debut performing Mozart's Concerto for Two Pianos but it was the music of such artists as Woody Guthrie and Pete Seeger, as well as the traditional songs of the folk revival, that sparked Judy's love of lyrics. She soon moved away from the classical piano and began her lifelong love with the guitar.
In 1961, Judy released her first album, A Maid of Constant Sorrow, at the age of 22 and began a thirty-five year association with Jac Holzman and Elektra Records. She interpreted the songs of fellow artists - particularly the social poets of the time such as Bob Dylan, Phil Ochs and Tom Paxton. Judy was instrumental in bringing other singer-songwriters to a wider audience including poet/musician Leonard Cohen – and musicians Joni Mitchell and Randy Newman.
Judy Collins is also noted for her rendition of Joni Mitchell's "Both Sides Now" on her 1967 album, Wildflowers which has since been entered into the Grammy Hall of Fame. Winning "Song of the Year" at the 1975 Grammy Awards was Judy's version of "Send in the Clowns," a ballad written by Stephen Sondheim for the Broadway musical "A Little Night Music."
Judy has continued an impressive musical career with an extensive catalogue from every decade throughout the 60s, 70s, 80s, 90s and up to the present. Judy has also authored several books, including the inspirational memoir Sanity & Grace, focusing on the death of her only son and the healing process following the tragedy; it speaks to all who have endured the sorrow of losing a loved one before their time. She is also co-director, with Jill Godmillow, of an Academy Award-nominated film about Antonia Brico, the first woman to conduct major symphonies around the world — and Judy's classical piano teacher when she was young.
In 1999, Judy founded her own record label, Wildflower Records - a grass roots artist driven label committed to nurturing fresh talent. The aim of the label is to develop long-term relationships with artists and their representatives in a way that Judy's own career was nurtured by major labels. For more information about Wildflower Records you can visit the label's website at
www.wildflowerrecords.com
Judy Collins' social history has always been linked with her musical history. Judy is drawn to social activism and is a representative for UNICEF and campaigns on behalf of the abolition of landmines, amongst many other causes.
With a new album due for release in October 2011, Judy's most recent creative projects were the 2010 album 'Paradise' (Wildflower Records), a collection of 10 songs that included duets with the legendary Stephen Stills and Joan Baez; and Over the Rainbow (Imagine Publishing), a magnificent oversized children's picture book and 3-song CD set, featuring artwork by renowned painter Eric Puybaret illustrating the lyrics of the #1 movie song of all-time. Coupled with Judy Collins' enchanting recording of the title song makes, this is destined to become a beloved classic storybook, delighting children of all ages for decades to come.
Judy Collins, now 71, is still writing, performing, and nurturing fresh talent. A relentlessly creative spirit, Judy is a modern day Renaissance woman who is also an accomplished painter, filmmaker, record label head, musical mentor, and an in-demand keynote speaker for mental health and suicide prevention. She continues to create music of hope and healing that lights up the world and speaks to the heart.
Judy Collins will play the following UK dates throughout June 2011:
6/2/11 Oran Mor - Glasgow
6/3/11 Tolbooth - Stirling
6/4/11 Stanley Theatre - Liverpool
6/6/11 The Dance House - Manchester
6/7/11 Town Hall - Birmingham
6/9/11 The Stables - Milton Keynes
6/11/11 Tivoli Theatre - Wimborne
6/12/11 Leicester Square Theatre - London
6/13/11 The Globe - Cardiff
6/16/11 National Concert Hall - Dublin
6/18/11 Waterfront Auditorium – Belfast
6/25/11 Osborne House - Isle of Wight
6/26/11 The Sedbergh Folk Festival – Sedbergh
www.judycollins.com